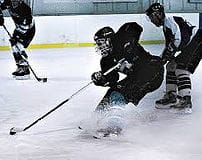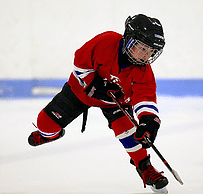 Players from Cloverdale, Surrey, Langley, Aldergrove, Coquitlam, Port Coquitlam, Burnaby Winter Club, Maple Ridge, Abbotsford and Whatcom County come to us for Private Training.
NHTC 1-on-1 private hockey training is the fastest way to learn! Imagine having your very own personal coach working directly with you, instructing you one-on-one, guiding you, molding you, and accelerating your learning curve by leaps and bounds.
With a complete focus on you, you'll notice a distinct improvement after just one session!
Private training is the fastest way to learn the game and improve on your individual skill set. NHTC will provide a private training program designed
specific for each student. Our professional coaches will teach students proper skating techniques, puck skills, shooting and in-game IQ.
You can choose either a 30 or 60 minute of on-ice session. Typically, younger students benefit most from 30 minutes while older players prefer 60 minutes.
NHTC Private training is designed for all ages and skill levels. Whether you are just learning hockey or want to bring your game to the next level, we have the tools to help you reach your goals!
Winners Train...
Losers Complain
Private Training Package
4 - (1/2 hour) Session Trial (Limit 1 Time per Client)
12 - (1/2 hour) Sessions
24 - (1/2 hour) Sessions
24 HOURS CANCELLATION NOTICE IS REQUIRED
Package Cost
$275.00
$950.00
$1800.00
To Book your Package call us today at 604-534-7825. Or fill out this contact form and we'll contact you!
"Sophia's foot speed quickness and strength improved within the first two weeks of utilizing the NHTC Private Hockey Training Program"
Jamie Christopherson (Sophia's Dad)
Langley BC
"Zane's confidence, speed and quick feet improved tremendously which helped him to make the A-1 for the first time"
Maurice Bouchard (Zane's Dad)
Langley BC